Services
Office of Dermatology and Venereology
Dermatologic and venereologic examinations
GENERAL SKIN EXAMINATIONS
SKIN CHECK
EXAMINATION OF MOLES AND (NON)PIGMENTED SKIN LESIONS: CLINICAL AND DERMOSCOPICAL EXAMINATIONS
Clinical and dermoscopical examination

Clinical and dermoscopical photo-documentation with Visiomed digital dermoscope

Follow-up of moles with comparison of clinical and dermoscopical images

Early diagnosis of melanoma and other skin tumors with clinical and dermoscopical examination

Follow-Up of patients with skin tumors (melanoma and other skin tumors) according to up-to date protocols
THERAPY OF ACNE
Topical therapy

Systemic therapy

Chemical peelings- great number of the newest products from SkinTech even for home usage

Platelet Rich Plasma
THERAPY OF ROSACEA
CRYOTHERAPY
ELECTROCOAGULATION
CRYOTHERAPY
ELECTROCOAGULATION
VENEREOLOGICAL EXAMINATIONS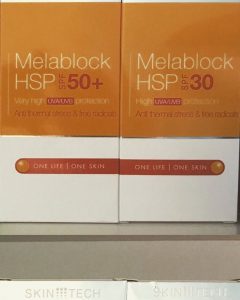 Rejuvenation
Combination of treatments for volume and skin texture
Treatments with ONABOTULINOMTOXIN A for:
Rejuvenation of the face and neck

Axillary and hands sweating
MESOTHERAPY
Face, neck, sternal region, around the eyes, hands and forearms

Great number of the newest products for mesotherapy from SkinTech and Aesthetic Dermal for combined, optimal and maximal results on skin elasticity, tension, hydration and therapy of hyperpigmentation
Body

Therapy/elimination of fat pads

Therapy of striae

Therapy of cellulite
CHEMICAL PEELING of face, neck, sternal region, hands for:
Rejuvenation

Hyperpigmentation, melasme, post -inflammatory hyperpigmentation

Great number of chemical peelings including TCA / newest products from SkinTech even for home usage
HYALURONIC ACID FILLERS (Perfectha®, Juvéderm®)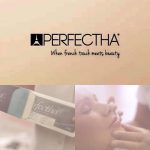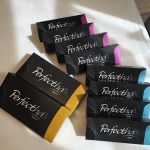 NEW GENERATION FILLERS:  Ellansé™
2-in-1 action: immediate filling and wrinkle correction and long-lasting volumization though collagen stimulation

Induces neocollagenesis with controlled total bioresorbability

Ellansé™ S, M, L, E provides an effect of different duration from 1 to 4 years
SKIN TIGHTENING:
Silhouette Soft

®

suture made of Poly-L-Lactic Acid while its cones are made of Lactide/Glycolide

, components that are totally restorable, biocompatible and biodegradable

The components act by stimulating the fibroblasts and the collagen production. This action, which continues over time, helps to increase the volume and restores shapeliness to the face gradually and naturally.
MICRONEEDLING and MESOGUN
Painless procedure of application of mesotherapy and platelet rich plasma at the same time
LIPOLYSIS
Therapy of localized fat pads on the body with mesotherapy; the best results in clients doing sports and on healthy diet.
MODERN TREATMENT OF ACTINIC KERATOSES
ADVANTAGES
Because of high quality and the news products there is a possibility of combining procedures for rejuvenation with hyaluronic acids, mesotherapy, platelet rich plasma and chemical peeling at the same time. 

There is a possibility of combing different techniques at the same time for optimal and maximal results including roller and microneedling.
Surgical procedures
Removal of skin tags

Surgical removal of moles

Removal of telangiectasia and capillaries